Social media has grown significantly in the past few years and helped many influencers make a fortune from the industry. More and more brands are now taking social media and influencer marketing seriously. Though the growth rate is still climbing, most influencers' future relies on the social platforms themselves.
If you are an influencer who hasn't built a newsletter yet, then this blog is going to help you understand why you should have an email list along with the complete process to build one.
Benefits of having an email list of your followers
There are countless benefits of having an email list of your existing social media followers; let's go through the primary ones and understand the importance.
Ability to charge more
Having an active newsletter is a great way to increase sponsorship charges. Brands recognise the value of multiple placements and engagement, which often results in them paying extra to be featured on an influencer's other social profiles and newsletter.
Think of this as an add-on or an upsell which can be sold to all sponsors.
Skip platform limits
Social media platforms might come with various limits, such as no support of links in posts (Instagram) or the lack of ability to upload long videos (Twitter).
A newsletter is a great way of skipping these, as you can simply share them directly in your newsletter.
Note: Emails/newsletters don't widely support videos yet; this can be solved by uploading the video somewhere else, such as YouTube and then sharing the link in the newsletter along with a GIF.
Understand your followers
In marketing, analytics plays a key role in defining whether a campaign was a success or not; the same stands true with influencer marketing too.
While analytics for social posts can be limited, email marketing platforms have detailed analytics, which can help you understand your followers and how they react to your emails.
Build a deeper connection
Apart from sponsored emails, you can also use your email list to send them informational newsletters.
For example, if you are a finance creator on TikTok, then you can convert your videos into short content pieces and share them through your newsletter.
This way, you can ensure that your work is delivered to all your audience without having to worry whether or not they saw your content on social media.
Email marketing is affordable
Another huge benefit of having an email list is that email marketing is very affordable. You can use free email marketing tools, such as EmailOctopus, to get started and only pay for the service when your email list grows beyond the free plan.
Reduce platform risk
One of the biggest worries of being a social media influencer is that what if the platform blocks you or comes up with a major change?
A similar incident happened in India a few years back when the Govt. banned many apps, including TikTok, which made thousands of creators and influencers helpless. The best way to overcome this is by owning your audience.
The easiest way to own your audience is to ask them to subscribe to your newsletter; this way, you'll be able to stay in touch with your audience without the need for your social platform.
How to get started for free
Now that the importance of having an email list is clear, it's time to see how to go ahead and convert your followers to be your newsletter subscribers.
Signup for an email marketing tool
The first and obvious step is to signup for an email marketing tool that suits your need. Choosing the right one is important as it's not feasible to keep switching different platforms.
For starters, choose an email marketing tool that fits your budget and comes with all the features that you'll need. EmailOctopus is one such tool which you can get started with for free.
Setup your list
The next step is to set up your list where you can add your followers. It's a simple process with EmailOctopus, simply click on "list" inside the dashboard and then click on the "create list" button. Once done, just give your email list a name and proceed.
Setup your landing page
The next step is to set up a landing page which will have your newsletter subscription form where your followers can come and subscribe to be a part of your email list.
To set up your landing page with EmailOctopus, head over to the "landing page & forms section", click on "create", and then choose landing page. Post this; you'll be asked to choose the email list to which this would be linked. Once done, you can choose a template, do the necessary changes and make it live.
Share with your followers
Now that you have your newsletter and list ready, it's time to start collecting the emails of your followers. You can directly share the link to your landing page on your social profile to inform all your followers about it.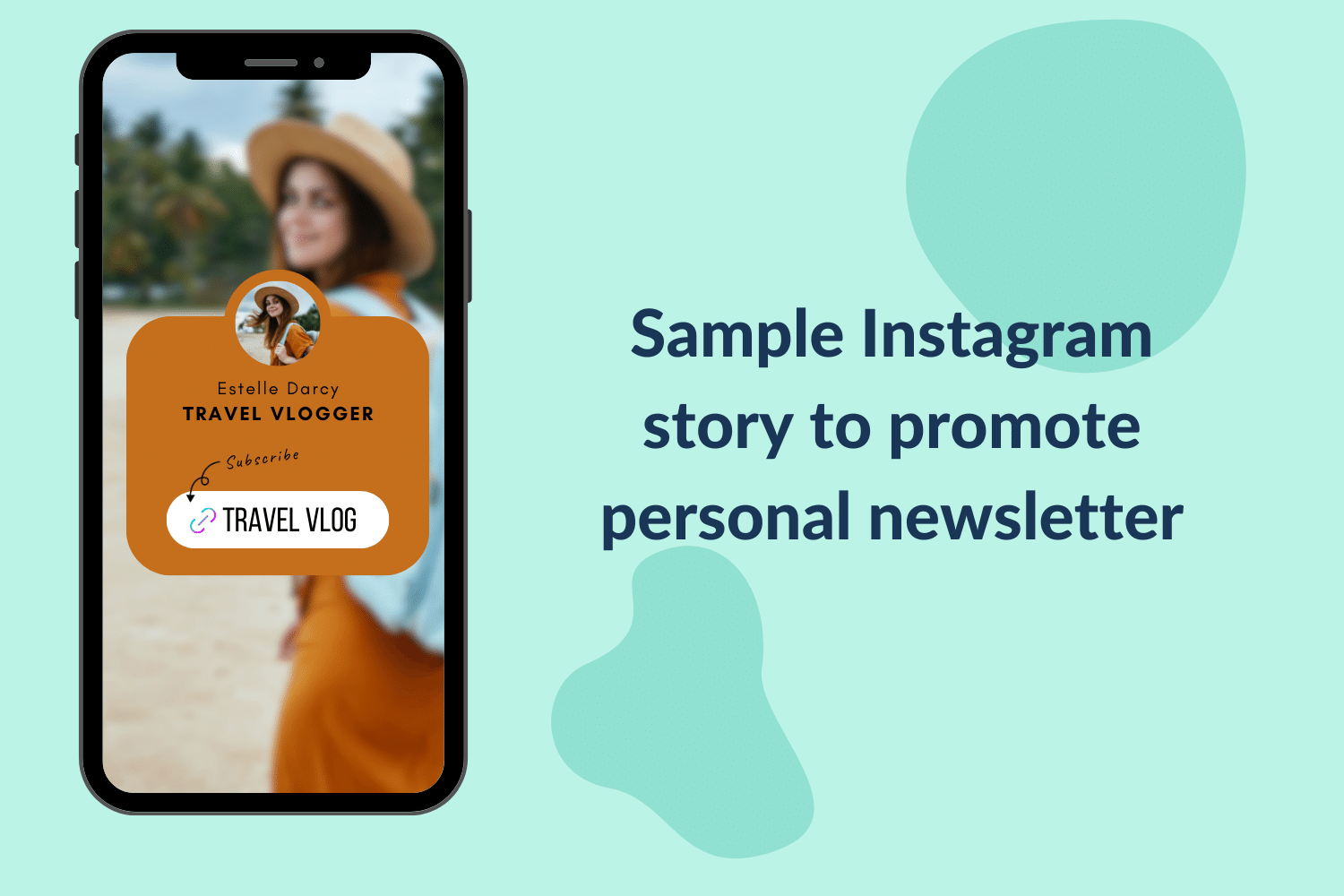 One trick to fast track the email list growth is by motivating your followers by giving freebies when they subscribe; this can be in the form of a free e-book or access to a private community.
Start sending newsletters
Now that you have your email list set up and subscribers are joining, it's time to start sending out newsletters. Make sure to send newsletters consistently and keep your subscribers engaged with exclusive content, promotions, and updates. By doing this, you will build a strong relationship with your followers and increase your chances of success as an influencer.
Conclusion
In conclusion, having an email list is a valuable asset for influencers. It allows you to charge more, understand your audience better, build a deeper connection, and reduce platform risk.
The easiest and most affordable way to get started is by signing up for EmailOctopus and start building your email list. So, if you're an influencer who hasn't started building an email list yet, now is the time to get started!