Segmenting your email marketing list is one of the most effective ways to improve open rates, encourage more clicks and drive more conversions.
Why?
Because segmenting empowers you to send highly targeted emails to specific audiences within your mailing list. It gives you the power to deliver content that's relevant to your customers. And relevancy is key to successful marketing.
The first step in an effective segmentation strategy is to decide what data is most essential to your business. What do you need to know about your customers in order to deliver highly relevant content?
If you're a clothing brand that sells men's and women's clothes, knowing the gender of your customers is vital. If you're a consultant offering several services, knowing which service your customers need is your primary motive.
With the EmailOctopus segmentation feature, you can segment your customers in ways that are most meaningful to your business.
But if you're new to using segmentation in your email marketing and need a little inspiration to get you started, here are some effective ways to start segmenting your mailing list.
Segment by location
The more you know about your subscribers, the better able you are to tailor your content to their needs and preferences. And knowing where your subscribers are located is a good place to start.
With location data, you're able to schedule your emails for the optimal send time across time zones. If you have a global audience, relying on a single bulk mail out to your database might mean that some subscribers receive your email in the morning while other subscribers receive it in the afternoon.
If you want to ensure that all of your subscribers receive your email at a time that they're most likely to open it, segmenting your mailing list by location is the best way to do that.
Start asking subscribers for their country of residence and you'll then be able to segment your mailing list according to your chosen global send times.
Knowing where your customers are based and what the weather is like at a particular time of year can also be particularly useful to ecommerce brands. If you're a business selling seasonal gear, for example, if you know when it's winter for a portion of your customers and when it's summer for the rest, you can tailor your promotions accordingly.
If you're in real estate and cover multiple postcodes, you might want to narrow location down to the city-level. This means you'll be better able to provide your customers with options that are where they're looking to move.
Segment by age
Customer age is one of the first ways in which marketers will start to flesh out a buyer persona. It's often deemed a quick way in which to understand a large and complex group of people.
Collecting the dates of birth of your customers or subscribers helps give you a better idea of who your customer is. Are you speaking to highly tech-savvy Gen Zs (born between 1996 and the early 2000s) or research-keen Baby Boomers (born between 1946 and 1964)?
And then you can adjust your messaging to better suit those groups of people. Whether that means highlighting different takeaways from your latest blog post to be more relevant to the reader. Or promoting different products in your next promotional campaign.
If you know which month your customers were born in, you can send them a special offer to celebrate their birth month.
Let's say you're an online store selling beauty products. On the last day of June, for instance, you could send an email to everyone in your mailing list born in July with an exclusive birthday offer or discount if they purchase before the end of their birth month.
Segment by gender
Gender is another key demographic marketers use to understand their customers. And it's another data point that helps you better tailor your marketing messages.
As an ecommerce brand, you might sell some products that are designed for women and others that are designed for men. Knowing this information about your customers means you can send email campaigns promoting the products that are more relevant to your audience.
And increased relevancy means an increased likelihood that they'll stay subscribed and make a purchase.
However, it doesn't always have to be your message that changes according to your readers – it could be the imagery you use.
Let's say you're a travel brand promoting holidays and specifically an adventure tour of Costa Rica. You might have a great image of three men trekking through the jungle that your male readers will easily identify with. But this image won't be as relatable to your female readers.
Instead, you can create a second version of the same email with an image of women trekking together through the jungle. You can then segment your mailing list by gender and send emails with imagery that is more relatable to each of those segments.
Segment by preferences
Customer preferences and interests is where you can really start to hone in on how what you offer can be best packaged up for your individual readers.
This is where you need to understand the products or service that you offer and how that relates to your audience's preferences.
Let's say you're a food blogger who creates delicious recipes to suit all types of diet. You could ask your subscribers whether they have any particular dietary preferences and send only recipes that they're interested in.
Knowing whether a subscriber is a vegan or a meat-lover enables you to tailor content and keep your subscribers happy. Let's face it – a vegan isn't going to be interested in your best lamb roast recipe. And you don't want to lose that subscriber because you sent them something that just wasn't relevant to them.
Taking authors as another example, you might want to know how your readers consume your books – whether they download your e-books onto an Amazon Kindle, Kobo E-reader or tablet. Again, this enables you to tailor content to match your customer's preferences.
Segment by campaign activity
As much as we would all love 100% open rates, the fact is that only a percentage of our subscribers will ever open and engage with our email campaigns.
But to improve our email deliverability, we need to keep engagement levels high. Which is why it's important to identify subscribers who are no longer engaging with our content. Thankfully, segmentation makes that easy.
You can use segmentation to target your inactive subscribers with an awesome re-engagement campaign. When you know which of your subscribers have not been engaging with your recent campaigns, you can send them a tailored message to try and find out why.
Perhaps they no longer wish to hear from you, in which case it's best to encourage them to unsubscribe or manually unsubscribe them if they ignore your win-back email.
Or perhaps these subscribers just needed a little reminder of the value you provide them. If that's the case it's a good idea to pack your re-engagement campaign with plenty of value. That could be a discount, a special offer or a valuable piece of content that they can't live without.
Whatever it is, give them a reason to open your email. And regularly run re-engagement campaigns to keep your mailing list clean and healthy.
Segment by source
It's possible that over the years you've obtained subscribers from multiple sources. Perhaps you started your mailing list with a CSV import. And now you're collecting new subscribers via a sign up form.
Or you started with a sign up form and now you're feeding in new subscribers via the API from your CRM. For whatever reason, you may want to send different messages to your subscribers based on how they arrived on your mailing list.
Segmenting subscribers by source is a good way to do this. Consider the sources you use to grow your mailing list and how your messaging might differ.
As an example, your primary mailing list could be a combination of newsletter subscribers and past customers. The newsletter subscribers have yet to make a purchase and reached your mailing list via a sign up form on your website or blog. Whereas your past customer data is stored in your CRM and feeds into your mailing list via an API.
When emailing subscribers, you might want to include a special offer to encourage a first purchase. But when emailing past customers, you may instead wish to ask for a review or promote a referral scheme.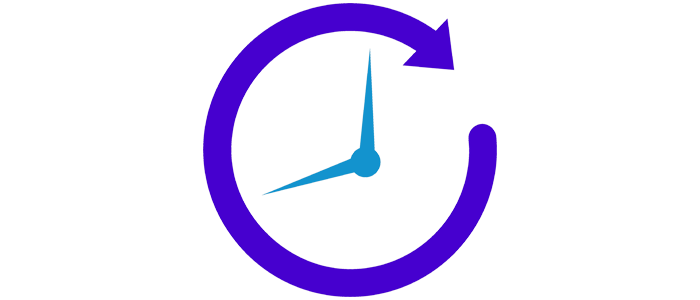 Segment by time subscribed
One last idea to help you segment your mailing list is by how long your subscribers have been subscribed. If you've been growing a mailing list for a considerable amount of time, you'll have subscribers that have been with you since the beginning. And others who have joined more recently.
If you're a blogger, you might want to include links to older, popular posts when emailing newer subscribers. Whereas your older subscribers are likely to have seen this content before. So you don't need to include it in emails to them.
Or perhaps you made a change to your sign up process. And now you only want to email people who subscribed before the changes. If you add an extra field to your sign up form, anyone who signed up prior to this will be missing that data. So you might want to email a survey to previous subscribers to collect that data. And improve your segmentation possibilities even further.
Alternatively, you might want to celebrate an anniversary with your subscribers. If you've reached a milestone and have an audience that have been with you along the way, why not email them a message of appreciation for their loyalty?
Final thoughts
You now have a few ideas on how to effectively segment your mailing list using custom fields. And the best part? You can customise the fields to best suit your business.
Ask yourself what one bit of knowledge about your subscribers would make the biggest difference to your marketing message. And plan your segmentation around that.
Whether it's what info you ask for at the sign-up stage. Or what data you import from your CRM and other data sources. Or what questions you ask in a survey to collect that data after subscribers have signed up.
With a bit of creativity and planning, businesses of all sizes can harness the power of segmentation to more effectively target their audience. So why wait?
---