For nonprofits, email is one of the most effective communication channels for building a relationship with their supporters and connecting with donors. With email you can share your story with the people who support your mission, while spreading your mission to a wider audience.
But in order for nonprofits to achieve their goals with email, they need an email marketing tool that enables them to grow their audience and send targeted campaigns to the right people.
And as the biggest player in the market, Mailchimp is often the first email marketing tool that springs to mind. However, Mailchimp was built with small businesses in mind – specifically small businesses whose goal is to make a profit.
Which means as an email marketing tool, Mailchimp might not suit all nonprofits. Thankfully though, there are alternatives to Mailchimp. As we're about to find out.
First, let's take a look at why Mailchimp is popular with small businesses and nonprofits alike.
Is Mailchimp good for nonprofits?
For many nonprofits and charities, Mailchimp is a good choice of email marketing software. It's the best known ESP (email service provider) for a reason and offers users a wide range of marketing tools.
Some of the reasons Mailchimp suits nonprofits include:
Free forever plan – Mailchimp offers a free plan for up to 2,000 contacts, which is perfect for nonprofits with smaller mailing lists. However, this free plan comes with limited features so it may not be suitable for all nonprofits, even if their list is smaller.
Segmentation and personalisation – you can use tags to create more detailed profiles of your subscribers and then use these tags to segment your audience and send more personalised messages, which increases engagement.
Pre-designed templates – with Mailchimp you have access to customisable email and landing page templates to speed up the time it takes to create a campaign.
Automated email sequences – you can set up welcome emails to greet new subscribers, as well as more complex sequences to nurture donors (though for multi-step automations you'll need to upgrade to the more expensive Standard plan).
Tools to grow your list – with Mailchimp you can create landing pages and pop-up forms to turn more of your website visitors into subscribers.
Does Mailchimp have nonprofit pricing?
Yes, Mailchimp offers nonprofits and charities a 15% discount.
You'll need to tell Mailchimp that you're a nonprofit or charity after first creating your account. And once Mailchimp have verified your nonprofit status, they'll apply the 15% discount.
Why is Mailchimp not the best choice for nonprofits?
So far, so good – right?
Granted, Mailchimp has a lot going for it. But just because it's the biggest and best-known email marketing tool on the market, doesn't mean it's always the best choice for nonprofits and charities.
And here's a few reasons why.
1. Mailchimp can be too expensive for nonprofits
Mailchimp started life as a simple email marketing tool. But over the years it has become an all-in-one marketing and CRM platform with a wide range of features. Features like a website builder, physical postcards and social ad campaign management.
However, these are not features every nonprofit and charity wants or needs. And it's these features that make Mailchimp too costly for many smaller nonprofits.
And because Mailchimp offers four different pricing plans, depending on the features that you do actually need, you might find yourself having to upgrade to a more expensive plan in order to access them.
2. Nonprofits have to pay to invite team members
With Mailchimp you have a choice of four plans – Free, Essentials, Standard and Premium. Each plan upgrade gets you access to a new list of features and benefits, including additional team members (or 'seats' as Mailchimp calls them) for your account.
Put another way, if you need access to certain features, you're forced to pay more.
And as a nonprofit, there's a good chance you'll want to invite additional team members to access your account to help create and send your email marketing campaigns. Or to access invoices for accounting purposes.
For nonprofits with smaller mailing lists (under 2,000 contacts), you'll be forced to upgrade to Mailchimp's Essentials plan if you want more than one team member accessing your email marketing account.
For those with larger lists (more than 2,000 contacts), you'll have limits on the number of team members you can invite and what access levels you can give them.
3. Mailchimp charges for unsubscribed contacts
Mailchimp charges you for unsubscribed contacts in your list, which means you pay more to retain data and contact details, even if you're not emailing those contacts.
And as a nonprofit, this can make Mailchimp even more expensive than other email marketing tools that don't charge for unsubscribes.
What nonprofits should look for in an email marketing tool
If those three factors have convinced you that Mailchimp might not be the best option for your nonprofit, here's what you should be looking for in an alternative email marketing tool:
Ease of use – nonprofits and charities are often time-strapped and resource-poor. Which means any tool they use needs to be quick to master and simple to navigate. The shorter the learning curve, the better.
Templates – to help you build great-looking campaigns quicker, look for a tool that provides a library of templates that you can customise to suit your nonprofit's branding and style.
Integrations – you'll want an email marketing tool that integrates with your fundraising and donor CRM tools so that you can better communicate with your audience.
Pricing discount – look for an email marketing service provider that supports your cause with a generous lifetime discount to help save money.
Excellent customer support – whether it's because you're a small team or you're new to email marketing, having access to customer support will help you get the most out of the tool you end up using.
Now that you know what you should be looking for in an email marketing tool, let's look at a Mailchimp alternative that's ideal for nonprofits and charities.
A cheaper alternative to Mailchimp for nonprofits and charities
Founded in 2014, EmailOctopus is on a mission to make email marketing cheaper, easier and more accessible.
And over the years, the platform has powered the email campaigns of thousands of nonprofits and charities on their own unique missions.
As an email marketing tool, EmailOctopus comes with all the essential features a nonprofit needs to:
promote fundraising events
Why EmailOctopus is a better alternative for nonprofits
Let's take a look at why EmailOctopus is better suited to some nonprofits and charities compared to Mailchimp.
1. EmailOctopus is cheaper than Mailchimp
Every penny and cent counts when you're a nonprofit. So saving money on your email marketing costs is a huge bonus.
And with EmailOctopus you could save over 60% compared to Mailchimp.
Here's how the cost of Mailchimp's Essentials plan compares to EmailOctopus' Pro plan based on number of subscribers.
| No. of subscribers | Mailchimp | EmailOctopus |
| --- | --- | --- |
| 2,500 | $30.99 | Free |
| 5,000 | $52.99 | $24.00 |
| 10,000 | $78.99 | $36.00 |
| 15,000 | $135.00 | $48.00 |
| 20,000 | $170.00 | $60.00 |
| 30,000 | $230.00 | $85.00 |
Comparing prices of Mailchimp's Essentials plan and EmailOctopus' Pro plan
The larger the list, the bigger the saving. But even with smaller lists EmailOctopus is considerably cheaper.
Plus, nonprofits get a 20% lifetime discount with EmailOctopus, which makes us even more affordable.
"We are a small charity and would much prefer to spend our money on helping others than on marketing. EmailOctopus is a lifeline for us to reach out regularly to our audience."
– Sarah Floyd, No Panic
2. EmailOctopus offers a more generous free plan
If you're a smaller nonprofit or charity, or if you're just starting out, free is even better than cheap. And with EmailOctopus, 'free' doesn't mean forgoing key features, such as multi-step email automations or limits on team members.
With the free EmailOctopus Starter plan, not only do you get a more generous number of subscribers, you also get access to the same email marketing features available on paid plans.
Here's how the two free plans from Mailchimp and EmailOctopus stack up.
| Feature | Mailchimp | EmailOctopus |
| --- | --- | --- |
| Number of subscribers | 2,000 | 2,500 |
| Number of lists allowed | One | Unlimited |
| Team members on account | One | Unlimited |
| User roles | Owner | Admin, Manager, Analyst, Accountant |
| Segmentation | Basic | Standard |
| Templates | Basic | Standard |
| Landing pages and pop-up forms | Yes | Yes |
| Automation | Single-step | Multi-step |
| Email support | First 30 days | Whenever you need it |
| Live chat support | No | Yes |
Comparing features available on free plans
3. EmailOctopus does not charge you for unsubscribed contacts
Unlike Mailchimp, you won't be charged for unsubscribed contacts with EmailOctopus. These contacts can remain in your list with a status of 'unsubscribed' and you won't pay to retain their data. Which helps to keep costs even lower.
4. You get unlimited team members with EmailOctopus
Whether you're on the free Starter plan or paid Pro plan, with EmailOctopus you can invite as many team members to your account as you like. And you can assign them different user roles too.
This is especially useful if you're working as part of a team and you want to enable others to review campaigns before they're sent out. Or if you want to make it easier for your accounts department to access invoices.
With Mailchimp you'll have to start with their Essentials plan for up to three team members and limited user roles. If you need more seats or additional user roles, you'll have to pay more.
5. You can manage unlimited lists with EmailOctopus
There is no limit on the number of lists you can maintain and manage in EmailOctopus. So if you want to set up one mailing list for donors and another for internal stakeholders, you're free to do so. And you won't pay more for the privilege – you get unlimited lists regardless of which plan you're on.
With Mailchimp you only get the one list on their free plan. And three lists with their Essentials plan. But either way you're limited.
6. EmailOctopus is easier to use
This one's subjective as it often comes down to the individual user. But because EmailOctopus has fewer features to get to grips with, users tend to find it easier to use. And quicker to learn. Especially compared to Mailchimp that has a bewildering number of features, and not all of them essential to email marketing.
Choosing an email marketing tool that's easier to use saves you time and makes campaign creation less of a hassle. It's also a huge win if, as a nonprofit, you rely on volunteers or interns to help with your marketing. A more intuitive platform will mean less of a learning curve and less time spent on training.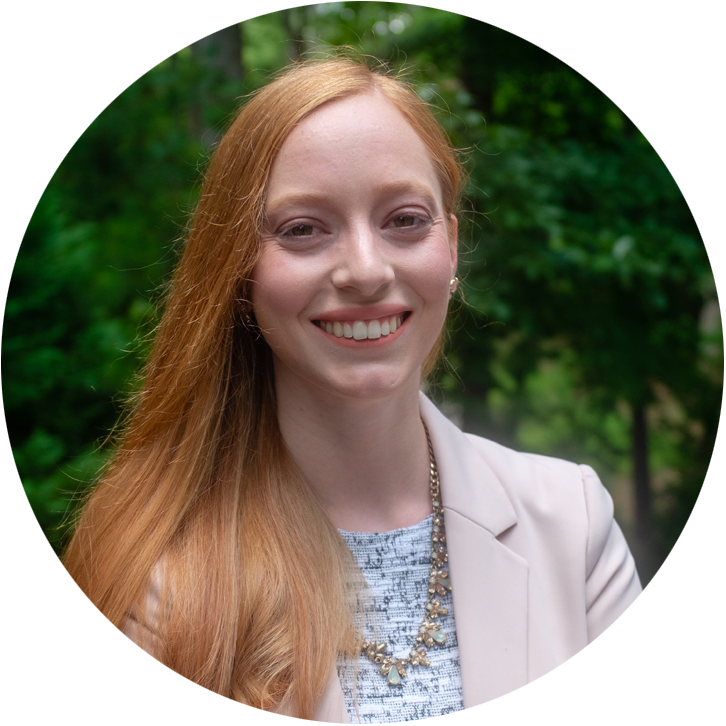 "I love how easy it is to navigate and design the exact aesthetic you want in EmailOctopus."
– Jennifer Gioia, Child Care Services Association
Free email marketing for nonprofits
If you're looking for a free email marketing tool for nonprofits that will help make your campaigns look professional, EmailOctopus is a perfect choice.
The free Starter plan covers up to 2,500 subscribers with 10,000 emails per month (the equivalent of a weekly campaign sent to everyone on your list).
Plus, you get access to all of these key email marketing features:
Drag and drop editor for creating beautiful email campaigns with a library of customisable templates to choose from
Time-based automated email workflows for setting up welcome emails and donor nurturing sequences
Segmentation using custom fields and campaign activity to better personalise your messages
Campaign reports with insights into open, clicks, unsubscribes and bounces
Excellent customer support available via email or live chat
Unlimited lists and team members with varying user roles
So if your nonprofit is looking for a cheaper alternative to Mailchimp for your email marketing needs, sign up for a free EmailOctopus account and check it out for yourself.